No Book Sale 
The Steering Committee for AAUW met on August 1. A decision was made to no longer have a book sale as our fundraiser. This last year Jeannine Murray spent a great amount of time trying to find a location for the sale, but was unsuccessful. Thank you Jeannine for your efforts.
The books in storage need to be removed.
---
The Book Sale has once again been postponed until April, 2023. We have not decided on a particular date yet. We want it to be really good as it has been in the past. Carol Thombs will be coordinating the sale. She has some great ideas and will need lots of help.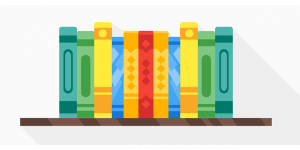 We especially will need the help of young and strong teens to set up the tables and carry in the boxes of books which are quite heavy. If you know of a youth group such as scouts, key club, church groups, etc. that would be willing to help with set-up please let Carol know.
We are also in need of space to store books that have been donated to us.
Carol is looking for a volunteer to set up the children's books area. In the past this has been an inviting spot for the young people. She would also like volunteers to take charge of displaying a particular genre of books such as biographies, politics, gardening, cooking, crafts, religion, sports, self-help, etc.
If you can help in any of these ways please contact Carol Thombs at 330-421-1932 or cgthombs98@gmail.com Don't hesitate because all the "good spots" will be taken!
No Annual Book Sale for 2021
Carol Thombs has been thinking about the book sale fundraiser that we normally have in April. Unfortunately, the pandemic is forcing us to postpone any plans for this important branch fundraiser until April, 2022. Safety will always be our first concern. But, we remain optimistic that we may again serve the book-lovers of Medina.

Annual Used Book Sale has been cancelled for 2020.
---
THANK YOU TO ALL OUR PATRONS WHO CAME TO PURCHASE BOOKS AT THIS, OUR 26TH ANNUAL USED BOOK SALE, April 10-13, 2019!  YOU HELPED PUT US OVER THE TOP IN SALES — OUR BEST YEAR EVER!

We had a whole room for children's and young adults' books. A "kitchen" full of cookbooks. Tables and crates filled with books from best selling authors to classical poets; from woodworking to inspirational books and photography to Star Trek.
Profits from sales go towards our non-traditional woman student scholarships  and sponsorship of two campers at the BeWISE STEM Camp.
This was our best location and best sale to date. Many thanks to our customers who manage to find us each year, community members who donate books and to our workers and friends who help organize and set up this once-a-year fundraiser!
See more from the sale:  Photos
---
Photos from the 2018 Book Sale — our 25th year!
The 2015 book sale was held for the second year in a row at the shops at Grande Avenue. This location is readily accessible and has plenty of parking. One of our largest selections of books ever was available to the public from April 15-18 and to members and special guests on Preview Night. Sales were excellent; participation and help from branch members was once again, amazing. We thank everyone for their support. Funds earned from the sale go towards the local scholarships and camperships that we sponsor, as well as to our national AAUW's grants and scholarships.