Medina County Branch is pleased to have received "Best Newsletter – large branch" in 2020 and "Second Place in the State for Newsletter" for the 2018-19 year.  Subscribe to our award-winning E-

newsletter, The Voice, by contacting the editors below: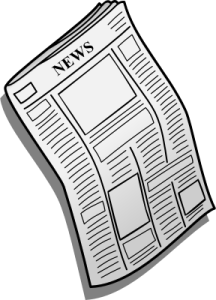 Below is a sample archived issue of our newsletter. You will need a software program called Adobe Acrobat Reader to view the issue as it is stored in Adobe's Portable Document Format (PDF). If you don't already have Adobe Acrobat Reader, click on the Acrobat logo below to download it, free of charge. If you would like to be included on our e-mail list to receive future newsletters, please contact the editor Donna Hamilton or Mary Baker
If you would like to comment on any of the articles in the newsletter. The editors and writers are open to any opinions, thoughts, or responses you might like to contribute. Send your letters to Mary Baker at liblady_2@yahoo.com or Donna Hamilton at clover725@ymail.com.
Members will find archived editions of The Voice on the Members Only page.