May, 2022
Food waste is a huge problem in the United States. The U.S. EPA estimates that 30% of household waste can be composted, which is a great way to reduce the size of your trash. But food sent to a landfill eventually decomposes….right? Wrong! Organic materials like food, paper and yard waste get trapped under layers of garbage and lack the proper sunlight and air flow to break down. Instead, they create methane gas—a potent greenhouse gas that's 25% more destructive than carbon monoxide. Adding a compost bin to your home helps keep organics out of the landfill and returns nutrients back to the Earth.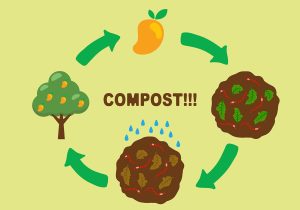 If your local curbside service doesn't offer a green bin, consider starting one at home. If you lack backyard space, look for a local farmer's market, community garden or find a drop-off through sharethewaste.com.
Lily Cameron in Wild Minimalist How to Start:
Beyond food scraps. There are a number of household items, other than food, that can be composted like paper bags, pizza boxes, wood skewers and cotton balls. Always review local guidelines to see what items are acceptable.
Find what's right for you. Do some research to find what compost method works best for your household. There are so many to choose from—tumblers, vermicomposting (with worms), bokashi buckets, and even electric composters. I love my Vitamix FoodCycler.
April, 2022
Does it surprise you that recycling is one of the least effective ways to reduce waste? If we follow the previous 3 R's of zero waste, Refuse, Reduce and Reuse, we will actually recycle less, not more. Recycling, while important, often just delays the process of sending a product to landfill. The key is to recycle smarter, following local guidelines carefully and not "wishcycling" things you're unsure about. It's estimated that 25% of all recycled items don't belong in the blue bin, and this contamination can break or damage recycling equipment, slow down operations and cost taxpayers money. On a positive note, glass and metal can be recycled indefinitely without a loss of quality. By comparison, plastic can usually only be downcycled and turned into a lesser quality product before it ends up in a landfill. For example, a plastic water bottle will never be recycled into a new water bottle, but might be turned into carpet fiber or fleece. Ref: Wild Minimalist
How to Start: Recycle Medina County
Review guidelines: Always review local recycling guidelines which can vary city to state. Be sure to clean empty food containers—lots of grease and food residue can contaminate an entire bin or truckload of recyclables, sending them to a landfill.
Note: in Medina, only plastic shaped like a bottle or jug, with the neck smaller than the base, can be recycled.
Hard to recycle items: Before you toss something, see if you can find a drop off for items not accepted in your curbside recycling program, like, appliances containing refrigerant, batteries, fluorescent lightbulbs, computers, motor oil, and antifreeze Recycle plastic bags at local grocery stores and cell phones at the Sheriff's office
RecycleMedinaCounty.com 8700 Lake Road, Seville, OH 44273 330-769-0289
Buy recycled. Support recycling efforts by buying items made from recycled products, especially plastics. It's often cheaper to produce plastic products from virgin materials, so it's important to show companies that there's a demand for recycled products. Since the 1990s, the manufacture of polyester from petroleum (think plastic) has reduced the cost of clothing by 1⁄2. Therefore, we are able to afford to replace clothing long before it is worn out. We are replacing at a rate much greater than the need for used clothing around the world, resulting in huge piles of discarded clothing (plastic). Reuse before you recycle, or purchase clothes made from recycled clothes.
EARTH DAY FILMS TO ENJOY
The upcoming Earth Day Mini Film Fest (Apr. 18-24) is sponsored by the One Earth Film Festival, Chicago: Earth Day — One Earth Film Festival 

Programming will be on-line; you must register to get a free ticket. This link provides access to a variety of short films that can be viewed online. The films include the following: 
Dangerous Neighbor Tuesday, April 19, 6:30 p.m. CDT
This film chronicles the battle against a polluting coal plant on the south side of Peoria, Illinois.

 

Community Power Indiana: Beyond the Line Tuesday, April 19, 6:30 p.m. CDT
One of the largest, fully electric bus rapid transit (BRT) systems in the nation emerges in Indianapolis.

 

Monty and Rose 2 Wednesday, April 20, 6:30 p.m. CDT
This tells the story of a pair of endangered piping plovers attempting to nest on a busy beach in Chicago. They became the first piping plovers, since 1948, to successfully nest within the city limits of Chicago. The documentary chronicles these unique birds and an unpredictable series of events, including a proposed music festival that propelled them to national headlines.

 

The Ground Between Us Thursday, April 21, 6:30 p.m. CDT
Since 2017 Americans from both sides of the political spectrum have protested the shrinking of Bears Ears National Monument, oil exploration in the Arctic National Wildlife Refuge and the near privatization of Elliott State Forest in Oregon. This film presents these public lands debates along- side the day-to-day realities of three families who hold vastly different connections and perspectives on public lands. In a divided America, it shows that public lands can be a uniting factor.

 

Ascension- Friday, April 22, 6:30 p.m. CDT
Nominated for the 2022 Academy Award for Best Documentary Feature, this film is an impressionistic exploration of the pursuit of wealth and the paradox of progress in the People's Republic of China. Ascension examines what living the so-called "Chinese Dream" looks like today. In the film, we find a contemporary vision of China that prioritizes productivity and innovation above all.

 

Eating Up Easter Saturday, April 23, 3 p.m. CDT
The iconic statues and sensationalized "mysteries" of Easter Island (Rapa Nui) have drawn the interest of the world for centuries, attracting curious visitors to its shores. Today, this tiny, barren is- land is experiencing an economic boon as tourism skyrockets. Yet the indigenous culture and the island's fragile environment are suffering. In their own voices, these Rapa Nui reveal the reality of modern life and the actions they are taking to preserve their culture and environment amidst rapid development.

 

Mottainai Kitchen Sunday, April 24, 3 p.m. CDT
A culinary road movie, tackling the issue of food waste and other environmental issues in Japan, and searching for sustainable solutions. The film follows filmmaker and food activist David Gross on a mobile kitchen as he discovers the fascinating Japanese concept of "Mottainai" or don't waste anything that still has value. On his journey to finding solutions to Japan's food waste problem, Gross meets local chefs, scientists and farmers while creating tasty recipes for a "Zero Waste Kitchen Revolution."

 
March, 2022
Many daily items are designed to be used once before they're thrown away. And, we can be quick to toss and replace belongings that become damaged or dirty. By reusing a product, even once, you reduce the waste that comes from manufacturing, transporting and packaging a brand new item. Reusing is simply extending a product's usefulness before it's recycled, composted or sent to landfill. It's repairing clothing, shoes, furniture and electronics when they are damaged. It can also be finding creative new uses for items, like turning an empty pasta sauce jar into food storage, a vase or container to propagate plants. It's buying secondhand items from the thrift store, borrowing from neighbors and renting versus buying. And, it's switching to reusable products like unpaper towels, silicone sandwich bags and a safety razor, when you run out of disposables. By Lily Cameron in Wild Minimalist
How to Start:
Rent a Dress. For the next special occasion, rent a dress or suit instead of buying something new. It's a great way to score a designer item for the night and save money.
Resole Boots. When your boots become worn, consider taking them to a shoe cobbler to get them polished and resoled. They'll look good as new.
Veggie Stock. Save veggie scraps like peels and ends to make a delicious homemade stock for soups, stews and sauces. And replant root ends of celery, green onions, garlic. They can be put in dirt or a small saucer of water.
Make juice from fruit peels and cores or from fresh fruit that is beyond its prime, but still good, by placing these in water to sit until they impart their flavor to the water.
Clean scissors by dripping lemon juice or white vinegar onto the blades. Sprinkle the blades with coarse salt and rub the blades into a cork.
Clean tarnished silver. Dip lemon zest into a small dish of salt. Rub this onto the tarnish. Whiten linens. Fill a pot with water and add a few lemon slices. Bring this to a boil; remove from the heat and add the linens. Soak linens for up to 1 hour. Remove and launder as usual.
February, 2022
If we consumed nothing, there would be no waste. But the goal of zero waste is not to buy nothing, but to buy less and be more intentional before making new purchases. Shopping can give us an endorphin rush similar to sex or working out, and we can literally become addicted to the pleasure of buying something new. That pleasure is short lived and we are left with less money and items we don't actually use or need, not to mention guilt.
Start by reducing the items you own. The process of decluttering is an incredibly helpful exercise for resetting our consumption patterns. You may discover unworn clothing with the price tag still on or five different cooking tools that serve the same purpose. When we own fewer things, we tend to take better care of our remaining belongings and we might think twice before making new purchases. (Ref: Lily Cameron in Wild Minimalist).
How to Start:
Spending freeze. If you have the impulse to buy something, try waiting a week or even a month.
Often, after some time has passed, you will no longer want it.
Declutter: Go through each room in your home and gather items to donate, sell or recycle.
Reduce footprint: Try to walk or bike instead of using the car for nearby trips, take shorter showers, and remember to turn off the lights when you leave a room.
Reduce plastic packaging by making your own:

Body Lotion: 1 part olive oil + 1 part coconut oil (both can be purchased in glass containers) heat in microwave to liquid form and store in glass jar. Experiment with ratio to get the desired consistency.
Multipurpose Spray Cleaners: Partially fill a quart jar with white vinegar, leaving just enough space to add citrus peels left from oranges, lemons, etc. that you use in cooking. Add the citrus and let this sit for at least two weeks. When this is ready, dilute with a quart of water and add a few drops of dishwashing soap and, if desired, a few drops of essential oil for fragrance.

 

Homemade Salad Dressing,

(Thank you Mary Euse)
Strawberry Poppy Seed Dressing
1⁄4 cup olive oil
1⁄4 cup canola oil
2/3 cup diced fresh strawberries
2 1⁄2 Tablespoons red wine vinegar
2 Tablespoons honey
2 Tablespoons granulated sugar
1 1/2 teaspoons Dijon mustard
2 teaspoons poppy seeds
Add all ingredients except poppy seeds to a blender. Process until strawberries are well pureed. Pour into a jar and stir in poppy seeds, cover and store in refrigerator.
Some items are easily found that are nontoxic and not packaged in plastic bottles (ones I like:) Laundry detergent (ex:TruEarth) Dishwasher detergent (ex: Grove Co.) Shampoo and conditioner (Grove Co.) Wool dryer balls for fabric softener Foaming hand soap (Blue Land)
January, 2022
The R with the biggest impact on waste reduction, REFUSE, is also very easy to implement with some preparation and practice. We are continuously offered free items in our daily lives— grocery and shopping bags, plastic straws, flyers, junk mail. We rarely need these disposable products, but we've been conditioned to accept them. Instead, keep a to-go kit handy when you're heading out. Reusable bags for grocery and shopping trips, a reusable mug or water bottle to hydrate, cutlery and cloth napkin for dining out and a container for leftovers. In terms of freebies like business cards, swag, beauty samples, etc., get in the practice of saying "no thanks." It may feel impolite or rude at first, but when we accept these disposable items we reinforce the demand for more wasteful products.
How To Start:
Plastic straws: Request no straw when you're dining out and consider bringing a reusable 

metal or glass straw when you're on the go.

Business cards and flyers: Take a picture of it on your phone.
Dentist freebies: Let them know you don't need free samples so they can use it for the next patient.
Catalogues received in mail: call the number on the back and ask to be taken off the mailing list.
Ref: Lily Cameron in Wild Minimalist.
December, 2021
Need a last-minute hostess or other small gift idea? Think green. Tell others you care about the planet.
Cotton mesh produce bags


REFUSE the grocery store "free" single use plastic produce bags. The average person uses between 350-500 plastic bags a year.

Home-made bread, or cookies, wrapped in reusable food wrap


Wrap seals together with the warmth of your hands. Rinse and REUSE. Bee's Wrap at Walmart or Root Candle https://www.beeswrap.com/

Bag Dryer


Already have a box of plastic zip lock bags? This nifty bag dryer allows you to REUSE your bags again and again. It's an easy way to go green and save some green! (give the bag dryer as a gift, not used plastic bags.) Economical Plastic Bag Holder and Bottle Dryer | Lehman's (lehmans.com)

Wool dryer balls


A dryer ball is a spherical laundry device for tumbling clothes dryers used as an alternative to fabric softener, reducing static electricity, softening clothing, accelerating the drying process. (Kohls, Target)

Nesting bags


By Carol Thombs $15
Birds love finding the alpaca fiber to use in making their nests. The bags are made of a natural fiber from the abaca plant. Cheerios were added to the raffia ties to initially attract the birds.

Help lift a family out of poverty


with donation of an animal, water filter, micro loan, or farm supplies. Order from Heifer Project https://www.heifer.org/ or Good Gifts https://goodgifts.elca.org

Homemade soup in collapsible, reusable, silicone food containers


REFUSE single use carryout containers. Keep these collapsed containers in your car or purse to bring leftovers home. https://www.jcpenney.com/

For traveling or take out

(REFUSE &) REDUCE use of plastic straws and utensils Final Straw Collapsible Travel Straw 2.0

To-Go Ware Bamboo Utensil Set

https://www.4ocean.com/

Plant a tree for someone as a gift


Your tribute trees will be planted on protected public lands to restore forests that have been damaged by wildfires, invasive insects, natural disasters and disease These trees will help create clean drinking water and wildlife habitat.
Plant a Tree Gift – Memorial Trees – Plant a Tree in a National Forest (alivingtribute.org)
Handmade mittens


$35 Made locally. Up-cycled used wool sweaters are lined with new polyester flannel. Every pair is unique! These will be available by contacting Carol Thombs or on Etsy.
November, 2021
By Carol Thombs
The Environment Committee is hoping to get members involved in helping to improve our environment and in adopting positive practices that will reduce waste.  Each month we will publicize a challenge for the month.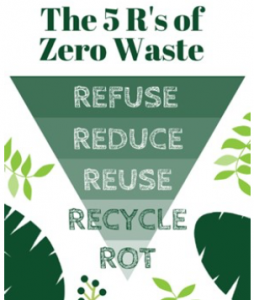 Our first challenge presents the "How to Live By the 5 R's of Zero Waste." This challenge takes us beyond the original "Reduce, Recycle, Reuse" that we have been living by. The 5 R's are placed on a reversed pyramid according to the amount of impact each will have.  In this pyramid Recycling is next to the bottom.  because our attempts to recycle have not been and will not be productive in making a change. By working to use this guideline when making our decisions and in creating positive habits, positive strides towards reducing waste and improving our environment can be made. Learn more about how to live by the 5 R's here.
October, 2021- 
RECYCLING TIPS FOR MEDINA COUNTY
Submitted by Lor Breyley
What items are NOT accepted for recycling?
A: The following items are not currently accepted through Medina County's curbside recycling programs or at the Medina County Solid Waste District's drop-off recycling locations:
Plastic: Containers that DO NOT have a bottleneck (a neck or top that is smaller than the base of the container). For example, yogurt cups, butter tubs, drinking cups, disposable storage con- tainers, toys, plastic bags, plastic films and bubble wrap, plastic utensils and dinnerware, and clam shells like take-out containers and fruit containers.
Polystyrene foam or "Styrofoam" egg cartons, plates, cups, etc.
Glass: Ceramics, window or drinking glass, light bulbs and any other glass not in the shape of a bottle or jar.
Paper Items: Coffee cups and other disposable paper cups, plates, contaminated with food. Tissues, toilet paper and paper towels.Drink Pouches
Metals: Coat hangers, pots and pans, steel scraps and any other metal not in the shape of a container
Sharps and Medical Waste: no needles or other medical wastes are accepted. Hypodermic needles are dangerous for the workers involved in collecting and processing the recyclable ma-terials. Please – do not place any hypodermic needles in your recycling bins or containers. Batteries: batteries are not recyclable through a curbside program and are not accepted at the drop-off locations. Batteries are a significant cause of fires in recycling trucks and at recycling processing facilities. Bring them for FREE to the MCSWD's campus at 8700 Lake Road, Seville.
Textiles and other "tanglers": Items like clothing, garden hoses, and extension cords can get caught up in the equipment that is used to process the recyclable materials. These items are not recyclable in curbside programs or at drop-off locations.
GO TO WEB SITE FOR ANSWERS TO THE FOLLOWING QUESTIONS :
Frequently Asked Questions – Medina County Solid Waste District (recyclemedinacounty.com)
Why are certain items not accepted for recycling? Why isn't Styrofoam accepted?
What happens during the recycling process? How does a recycling facility work?
I live in an apartment, condo or other multi-family housing unit and don't have curbside. Where can I recycle?
September, 2021 – Recycling
submitted by Lor Breyley 
Wow, and I thought I was doing so well recycling. Then someone pointed out to me that in Medina county the only plastic and glass recycled are bottles with necks smaller than the base. All those other plastic and glass containers are not recycled. That's the bulk of my plastic. 
Why can't I bag my recyclables? 
Clean plastic bags can easily get caught in recycling sorting machine gears. Simply place loose recyclables directly into your curbside recycling bin or a drop-off bin. Plastic bags are 100% recyclable if done correctly. Most grocery stores provide a container to recycle your plastic bags. 
I recycle everything, even if I'm not sure it's accepted. Is this okay? 
Recycling has become part of the culture in Medina County. People care about preserving natural resources and creating local jobs. While wanting to recycle everything is admirable, 'wish-cycling' can negatively impact the amount of materials you actually recycle.
Sorting facilities are engineered to deal with certain material types, and when other goods are introduced into the system many things can go wrong. The first step of this sorting process requires people to sort out contamination. The cleaner the material is of potentially dangerous or unaccepted items, the safer the workers are and the less likely the machines are to get jammed. 
What do the numbers of plastics mean? 
There are seven types of consumer plastic or resin, each with unique characteristics. A recycling symbol with or without a number doesn't necessarily indicate that an item is accepted for recycling. The numbers on plastic are an identification code communicating what type of plastic resin the item is made from. In Medina County, the number of a plastic doesn't matter. You only need to look at the shape of a container to know if you can put it in your bin. As long as the plastic is a bottleneck or jug shape then it's accepted. As long as it is shaped like a bottle or jug, and the neck is smaller than the base, you can put it in your recycling bin. Say goodbye to the days when you had to read that tiny number! 
Stay tuned for more recycling information in our next edition of The Voice! 
June 2021
SAVE THE EARTH
Lor Breyley
For this month's environmental focus on plastics, I have shamelessly copied parts of an article in Science News for Students (don't panic, see permission to publish at end of article). Go to New recycling technologies could keep more plastic out of landfills | Science News for Students for way more information. Those new technologies are a ways off. For the sake of the earth: forget recycle, commit to radical reduction of plastic use. See previous newsletters for ideas on eliminating plastic use. 
New recycling technologies could keep more plastic out of landfills by Maria Temming: 
It feels good to recycle. When you sort soda bottles and plastic bags from the rest of your garbage, it seems like you're helping the planet. The more plastic you put in the blue bin, the more you're keeping out of landfills, right?
Wrong. No matter how much plastic you try to recycle, most ends up in the trash heap. 
Take flexible food packages. Those films contain several layers, each made of a different type of plastic. Because each type must be recycled separately, those films are not recyclable. Even some items made from only one kind of plastic are not recyclable. Yogurt cups, for instance, contain a plastic called polypropylene (Pah- lee-PROH-puh-leen). When this gets recycled, it turns into a gross, dark, smelly material. So most recycling plants don't bother with it. 
Plastic waste management, 1960–2018 
Only two kinds of plastic are commonly recycled in the United States. One is the type used in soda bottles. That's called PET, short for polyethylene terephthalate (Pah-lee-ETH-uh-leen TAIR-eh-THAAL-ayt). The other is the plastic in milk jugs and detergent containers. That's high-density poly- ethylene, or HDPE. Together, those plastics make up only a small fraction of plastic trash. In 2018 alone, the United States landfilled 27 million tons of plastic according to the U.S. Environmental Protection Agency. A mere 3 million tons was recycled. 
Good news/bad news 
The amount of plastic recycled in the United States has increased over the last few decades. However, those levels still pale in comparison with the amount of plastic that goes into land- fills. 
Low recycling rates aren't just a problem in the United States. Only 9 percent of all the world's plastic trash has ever been recycled. Twelve percent was burned. Seventy-nine percent has piled up on land or in waterways. Researchers reported those estimates in 2017 in Science Advances.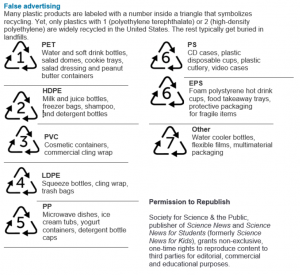 David Farrier reflects on the immense burden of materials that mark our place on Earth. 
We're Gonna Carry That Weight a Long Time – David Farrier (emergencemagazine.org)
I read how a team of scientists, writing in Nature, had estimated that 2020 was the year the mass of human-made materials exceeded that of all living things on the planet: the combined mass of our concrete, asphalt, aggregate, metal, glass, and plastic superseded the one Teratone (one trillion metric tons) of plants, mammals, fish, bacteria, fungi, archaea, protists, and viruses. By mass, there are now more buildings and infrastructure (1,100 Gt) than there are trees and shrubs (900 Gt); more plastic (8 Gt) than land and marine animals (4 Gt). 
Human-made objects outweigh living things. It seemed impossible to account for, a fact too heavy to lift into comprehension. 
April 2021
WHAT CAN I DO FOR SAVING THE EARTH?
Carbon footprints can be reduced through improving energy efficiency and changing lifestyles and purchasing habits. Reduce, Reuse & Recycle preferably in that order.
Continuing our thoughts around the importance of trees for air quality, what are some ways we can responsibly use paper products? We cut down 23,000 (conservative estimate) trees a day just for toilet paper. Have you ever noticed a package that says in large print, "Made from 100% recycled materials," and then in small print it says, "at least 50% from post-consumer products?" What is going on here? If it's "recycled" doesn't that mean it was already used at least once? Turns out manufacturers purchase new products and then "recycle" them to claim they are using 100% recycled materials. Watch the labels.
How to Reduce Paper Usage
Use tissues and toilet paper made from recycled paper.
Use old towels etc. instead of paper towels. Use linen towels instead of paper towels, except for greasy messes or cat puke.
Bamboo paper towels are reusable, really soak up liquids, and bamboo regrows quickly.
Use Norwex kitchen cloths for cleaning up spills. These cloths are carbon neutral and are made of 70% recycled plastic bottles.
Cancel most magazine subscriptions.  Magazines can be checked out or downloaded electronically from the library. Share your newspapers and magazines.
Use a permanent filter in your coffee maker. This eliminates paper coffee filters.
Buy loose tea or tea bags in paper to avoid the waste of the wrappings.
Never purchase or use paper dishes or cups or plastic silver-ware.
–submitted by Lor Breyley
March, 2021 – 
IS YOUR HOUSEHOLD TREATING WATER WITH RESPECT AND CARE?
Around the world, many are realizing that we are not only experiencing a climate emergency, but a water crisis too. Many people around the world do not have access to clean water or must walk miles every day to gather water. Some causes of water shortage include climate change, pollution, and industrial consumption. Water is life, and those who wish to control life will seek to monopolize and abuse water. People are boldly standing up to defend our precious water from the overuse of corporations and governments worldwide.
Water usage is both direct (what we consume) and indirect (the water used to produce the things we use). The graphs below show the results of a water footprint for a woman in the United States with $25,000 yearly income, using the calculator found at Personal water footprint calculator. To calculate your water footprint based on your specific consumption pattern, please refer to the extended version of the water foot-print calculator. All numbers are in cubic meters.
Are you consuming a fair share of water? Individual conservation efforts will not solve the water crises that fuel conflict. But used with intention, they will remind us that we are members of a global family, that many struggle to access clean water, and that our quest for "just water" is deeply interconnected. Your influence will spread to others and make a difference.
Here are some ways to experiment with reducing your water consumption:
Recycle Your Water. Turn the water off while brushing your teeth instead of letting the water run while brushing, turn it on when you need it to rinse.
Put a bucket in your bathroom to collect the cold water you run before it is hot enough to shower; use it to water plants or flush the toilet.
Heat water in the microwave or electric kettle to do dishes instead of letting water run till it gets hot.
Keep a bowl of water in the sink to use as a finger bowl to rinse hands off when preparing food instead of turning faucet on to rinse hands.

Put Plastic Bottles in Your Toilet Tank To cut down on water waste, put an inch or two of sand or pebbles inside each of two plastic bottles. Fill the bottles with water, screw the lids on, and put them in your toilet tank, safely away from the operating mechanisms. Or, buy an inexpensive "tank bank" or "float booster." This may save ten or more gallons of water per day. Be sure at least three gallons (11 liters) of water remain in the tank so it will flush properly. 

Take Shorter Showers Turn off the shower after soaping up, then turn it back on to rinse. A four-minute shower uses approximately 20 to 40 gallons of water. 

Decrease Consumption of Bottled Water. If you're able, commit to not buying bottled water. Plastic bottles are a major source of pollution. Availability of bottled water reduces a community's concern to provide 

clean water for residents.
Submitted by Lor Breyley
"Healing the wounds of the earth and its people does not require saintliness or a political party, only gumption and persistence. It is not a liberal or a conservative activity; it is a sacred act. It is a massive enterprise undertaken by ordinary citizens everywhere, not by self-appointed governments or oligarchies."
–Paul Hawken
If you're like me you've heard the term carbon footprint and sort of know it's a good idea for the environment to reduce your footprint. But what is it, why does it matter, and what can I do?
What is Carbon footprint?
Simply the amount of carbon dioxide (CO2) emissions associated with all the activities of a person or other entity (e.g., building, corporation, country, etc.). It includes direct emissions, such as those that result from fossil-fuel combustion in manufacturing, heating, and transportation, as well as emissions required to produce the electricity associated with goods and services consumed.
According to the Carbon Dioxide Information Analysis Center and the United Nations Development Program, in 2004 the average resident of the United States had a per capita carbon footprint of 20.6 metric tons of CO2 equivalent. That same year an average individual from France had a per capita carbon footprint of 6.0 metric tons. We can do better.
Quick estimate of your personal carbon footprint can be found at Carbon Footprint Calculator (conservation.org) Yikes, I'm at 22.8 metric tons. And I recycle, and drive a fuel efficient car, and turn my heat down. I need a smaller house. I need to do more. Try carbonfootprint.com – Home of Carbon Footprinting for a more detailed carbon footprint calculator.
Why does it matter if there is too much CO2 in the air we breathe?
Carbon dioxide emissions impact human health by displacing oxygen in the atmosphere. Breathing becomes more difficult as carbon dioxide levels rise.
Carbon dioxide traps radiation at ground level, creating ground-level ozone. This atmospheric layer prevents the earth from cooling at night. One result is a warming of ocean waters.
Oceans absorb carbon dioxide from the atmosphere. However, higher water temperatures compromise the oceans' ability to absorb carbon dioxide. The Effects of Carbon Dioxide on Air Pollution (sciencing.com)
Right now, CO2 levels are still climbing rapidly. There's good reason to think this will have catastrophic effects on human health by transforming the planet. These CO2 levels will dramatically increase pollution and related diseases, potentially slow human cognition, cause extreme weather events, and broaden the ranges of disease-carrying creatures like mosquitoes and ticks.
Diseases like Lyme disease, Zika, Dengue, and West Nile that are spread by ticks, mosquitoes, and fleas tripled in the US between 2004 and 2016, according to a new report by the Centers for Disease Control and Prevention. Carbon dioxide pollution effects on health – Business Insider
Why is my carbon footprint given in number of trees needed to compensate for my carbon emissions (almost 300 for me today)?
Every living thing on Earth is made up of four basic elements: carbon, hydrogen, oxygen and nitrogen. Those four elements make up about 96% of your body, and most of a tree's roots, trunk, branches, and leaves.
While we humans get most of our carbon from food, trees breathe it in (just like we breathe in oxygen). But when a tree breathes, it inhales carbon dioxide and exhales oxygen — the exact opposite of humans. And as a tree matures, it can consume 48 lbs. of carbon dioxide per year (among other greenhouse gases like ozone), and release enough oxygen for you to breathe for 2 years! How Planting Trees Can Reduce Your Carbon Footprint | One Tree Planted
---
January, 2021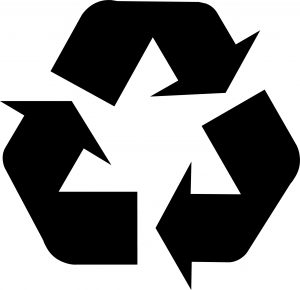 Our committee met via Zoom on December 10. While there were only 6 of us, we made good progress. Lor Breyley is collecting and compiling a list of "earth friendly" actions taken by our members. This list will be published in the February "Voice."
While we are concerned about the pandemic and all the related illnesses and deaths, many people are unaware of the sickness, and even death caused yearly by pollutants in our water, air, and soil. The numbers harmed by pollution every year are huge. The committee agreed to work on creating an educational program that will bring awareness of environmental issues to our Medina County community. We will be partnering with the library and hope to also involve Leadership Medina and others. Before our next meeting, members will be researching different aspects and contacting people who might be possible panel participants. Because we won't be having our Book Sale in April, the month of Earth Day, the goal for this program to happen is in April.
Our next meeting will be at 1:30PM on Thursday, January 14. Please consider joining us. This is a congenial group who are working on a very important issue that affects all of us. As Eleanor Roosevelt stated, "Today is Tomorrow." What we do today can make a real difference in lives tomorrow.
---
We have been learning about Reduce, Reuse and Recycle for years. Now we are hearing that our efforts to save our planet may not be helpful. Why is this? Should we believe this? What should we be doing?
At our first meeting, we talked about where to start. The general feeling was that we should be doing something to educate our community. Julianne Bedel, an AAUW member and the director of our Medina County District Library, has offered the use of the library and of the library tech staff to help us.
Jane Fonda's new book, What Can I Do, which is also our October book group selection, offers ideas and facts that can help us. We need your ideas, too. Be a part in helping us create a positive path to a better environment for Medina County.
For more information, contact Carol Thombs at 330-421-1932, or via email: cgthombs98@gmail.com
Being Green – Proper Disposal of PPE
Around the world, face masks and gloves are among items of litter that are now commonplace. Not only is this littering, but it has the potential to expose others to coronavirus.
As Green Matters reported last month, there are better ways to get rid of these protective items. "As far as gloves go, probably the best thing you can do is be wise about your consumption; while these are a necessity for the healthcare workers, if you're properly social distancing and staying at home, you won't need to send any gloves to the landfill, where nitrile gloves will likely take centuries to biodegrade and natural latex can take years to decompose."
"As far as masks go, things are a bit more complicated; in order to avoid the public health risk associated with the masks, they have to be thrown out and sent to the landfill in order to be discarded properly. If you're using a mask because you are sick or you're caring for someone sick, it should be removed from behind, wrapped in a tissue, and thrown out in a closed garbage pail in order to prevent the spread of the virus, according to the WHO. You should then immediately wash your hands with soap and water for at least 20 seconds."
Home made fabric masks should be laundered after each use with soap and warm water.