March, 2021 – 
IS YOUR HOUSEHOLD TREATING WATER WITH RESPECT AND CARE?
Around the world, many are realizing that we are not only experiencing a climate emergency, but a water crisis too. Many people around the world do not have access to clean water or must walk miles every day to gather water. Some causes of water shortage include climate change, pollution, and industrial consumption. Water is life, and those who wish to control life will seek to monopolize and abuse water. People are boldly standing up to defend our precious water from the overuse of corporations and governments worldwide.
Water usage is both direct (what we consume) and indirect (the water used to produce the things we use). The graphs below show the results of a water footprint for a woman in the United States with $25,000 yearly income, using the calculator found at Personal water footprint calculator. To calculate your water footprint based on your specific consumption pattern, please refer to the extended version of the water foot-print calculator. All numbers are in cubic meters.
Are you consuming a fair share of water? Individual conservation efforts will not solve the water crises that fuel conflict. But used with intention, they will remind us that we are members of a global family, that many struggle to access clean water, and that our quest for "just water" is deeply interconnected. Your influence will spread to others and make a difference.
Here are some ways to experiment with reducing your water consumption:
Recycle Your Water. Turn the water off while brushing your teeth instead of letting the water run while brushing, turn it on when you need it to rinse.
Put a bucket in your bathroom to collect the cold water you run before it is hot enough to shower; use it to water plants or flush the toilet.
Heat water in the microwave or electric kettle to do dishes instead of letting water run till it gets hot.
Keep a bowl of water in the sink to use as a finger bowl to rinse hands off when preparing food instead of turning faucet on to rinse hands.

Put Plastic Bottles in Your Toilet Tank To cut down on water waste, put an inch or two of sand or pebbles inside each of two plastic bottles. Fill the bottles with water, screw the lids on, and put them in your toilet tank, safely away from the operating mechanisms. Or, buy an inexpensive "tank bank" or "float booster." This may save ten or more gallons of water per day. Be sure at least three gallons (11 liters) of water remain in the tank so it will flush properly. 

Take Shorter Showers Turn off the shower after soaping up, then turn it back on to rinse. A four-minute shower uses approximately 20 to 40 gallons of water. 

Decrease Consumption of Bottled Water. If you're able, commit to not buying bottled water. Plastic bottles are a major source of pollution. Availability of bottled water reduces a community's concern to provide 

clean water for residents.
Submitted by Lor Breyley
"Healing the wounds of the earth and its people does not require saintliness or a political party, only gumption and persistence. It is not a liberal or a conservative activity; it is a sacred act. It is a massive enterprise undertaken by ordinary citizens everywhere, not by self-appointed governments or oligarchies."
–Paul Hawken
If you're like me you've heard the term carbon footprint and sort of know it's a good idea for the environment to reduce your footprint. But what is it, why does it matter, and what can I do?
What is Carbon footprint?
Simply the amount of carbon dioxide (CO2) emissions associated with all the activities of a person or other entity (e.g., building, corporation, country, etc.). It includes direct emissions, such as those that result from fossil-fuel combustion in manufacturing, heating, and transportation, as well as emissions required to produce the electricity associated with goods and services consumed.
According to the Carbon Dioxide Information Analysis Center and the United Nations Development Program, in 2004 the average resident of the United States had a per capita carbon footprint of 20.6 metric tons of CO2 equivalent. That same year an average individual from France had a per capita carbon footprint of 6.0 metric tons. We can do better.
Quick estimate of your personal carbon footprint can be found at Carbon Footprint Calculator (conservation.org) Yikes, I'm at 22.8 metric tons. And I recycle, and drive a fuel efficient car, and turn my heat down. I need a smaller house. I need to do more. Try carbonfootprint.com – Home of Carbon Footprinting for a more detailed carbon footprint calculator.
Why does it matter if there is too much CO2 in the air we breathe?
Carbon dioxide emissions impact human health by displacing oxygen in the atmosphere. Breathing becomes more difficult as carbon dioxide levels rise.
Carbon dioxide traps radiation at ground level, creating ground-level ozone. This atmospheric layer prevents the earth from cooling at night. One result is a warming of ocean waters.
Oceans absorb carbon dioxide from the atmosphere. However, higher water temperatures compromise the oceans' ability to absorb carbon dioxide. The Effects of Carbon Dioxide on Air Pollution (sciencing.com)
Right now, CO2 levels are still climbing rapidly. There's good reason to think this will have catastrophic effects on human health by transforming the planet. These CO2 levels will dramatically increase pollution and related diseases, potentially slow human cognition, cause extreme weather events, and broaden the ranges of disease-carrying creatures like mosquitoes and ticks.
Diseases like Lyme disease, Zika, Dengue, and West Nile that are spread by ticks, mosquitoes, and fleas tripled in the US between 2004 and 2016, according to a new report by the Centers for Disease Control and Prevention. Carbon dioxide pollution effects on health – Business Insider
Why is my carbon footprint given in number of trees needed to compensate for my carbon emissions (almost 300 for me today)?
Every living thing on Earth is made up of four basic elements: carbon, hydrogen, oxygen and nitrogen. Those four elements make up about 96% of your body, and most of a tree's roots, trunk, branches, and leaves.
While we humans get most of our carbon from food, trees breathe it in (just like we breathe in oxygen). But when a tree breathes, it inhales carbon dioxide and exhales oxygen — the exact opposite of humans. And as a tree matures, it can consume 48 lbs. of carbon dioxide per year (among other greenhouse gases like ozone), and release enough oxygen for you to breathe for 2 years! How Planting Trees Can Reduce Your Carbon Footprint | One Tree Planted
---
January, 2021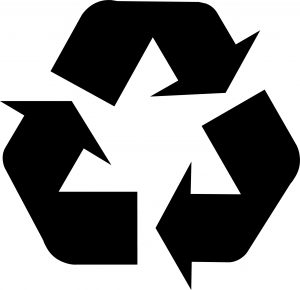 Our committee met via Zoom on December 10. While there were only 6 of us, we made good progress. Lor Breyley is collecting and compiling a list of "earth friendly" actions taken by our members. This list will be published in the February "Voice."
While we are concerned about the pandemic and all the related illnesses and deaths, many people are unaware of the sickness, and even death caused yearly by pollutants in our water, air, and soil. The numbers harmed by pollution every year are huge. The committee agreed to work on creating an educational program that will bring awareness of environmental issues to our Medina County community. We will be partnering with the library and hope to also involve Leadership Medina and others. Before our next meeting, members will be researching different aspects and contacting people who might be possible panel participants. Because we won't be having our Book Sale in April, the month of Earth Day, the goal for this program to happen is in April.
Our next meeting will be at 1:30PM on Thursday, January 14. Please consider joining us. This is a congenial group who are working on a very important issue that affects all of us. As Eleanor Roosevelt stated, "Today is Tomorrow." What we do today can make a real difference in lives tomorrow.
---
We have been learning about Reduce, Reuse and Recycle for years. Now we are hearing that our efforts to save our planet may not be helpful. Why is this? Should we believe this? What should we be doing?
At our first meeting, we talked about where to start. The general feeling was that we should be doing something to educate our community. Julianne Bedel, an AAUW member and the director of our Medina County District Library, has offered the use of the library and of the library tech staff to help us.
Jane Fonda's new book, What Can I Do, which is also our October book group selection, offers ideas and facts that can help us. We need your ideas, too. Be a part in helping us create a positive path to a better environment for Medina County.
For more information, contact Carol Thombs at 330-421-1932, or via email: cgthombs98@gmail.com
Being Green – Proper Disposal of PPE
Around the world, face masks and gloves are among items of litter that are now commonplace. Not only is this littering, but it has the potential to expose others to coronavirus.
As Green Matters reported last month, there are better ways to get rid of these protective items. "As far as gloves go, probably the best thing you can do is be wise about your consumption; while these are a necessity for the healthcare workers, if you're properly social distancing and staying at home, you won't need to send any gloves to the landfill, where nitrile gloves will likely take centuries to biodegrade and natural latex can take years to decompose."
"As far as masks go, things are a bit more complicated; in order to avoid the public health risk associated with the masks, they have to be thrown out and sent to the landfill in order to be discarded properly. If you're using a mask because you are sick or you're caring for someone sick, it should be removed from behind, wrapped in a tissue, and thrown out in a closed garbage pail in order to prevent the spread of the virus, according to the WHO. You should then immediately wash your hands with soap and water for at least 20 seconds."
Home made fabric masks should be laundered after each use with soap and warm water.