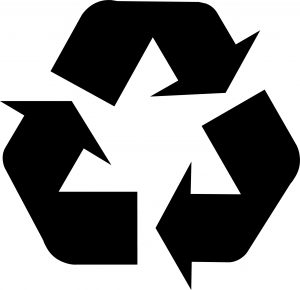 We have been learning about Reduce, Reuse and Recycle for years. Now we are hearing that our efforts to save our planet may not be helpful. Why is this? Should we believe this? What should we be doing?
At our first meeting, we talked about where to start. The general feeling was that we should be doing something to educate our community. Julianne Bedel, an AAUW member and the director of our Medina County District Library, has offered the use of the library and of the library tech staff to help us.
Jane Fonda's new book, What Can I Do, which is also our October book group selection, offers ideas and facts that can help us. We need your ideas, too. Be a part in helping us create a positive path to a better environment for Medina County.
For more information, contact Carol Thombs at 330-421-1932, or via email: cgthombs98@gmail.com
Being Green – Proper Disposal of PPE
Around the world, face masks and gloves are among items of litter that are now commonplace. Not only is this littering, but it has the potential to expose others to coronavirus.
As Green Matters reported last month, there are better ways to get rid of these protective items. "As far as gloves go, probably the best thing you can do is be wise about your consumption; while these are a necessity for the healthcare workers, if you're properly social distancing and staying at home, you won't need to send any gloves to the landfill, where nitrile gloves will likely take centuries to biodegrade and natural latex can take years to decompose."
"As far as masks go, things are a bit more complicated; in order to avoid the public health risk associated with the masks, they have to be thrown out and sent to the landfill in order to be discarded properly. If you're using a mask because you are sick or you're caring for someone sick, it should be removed from behind, wrapped in a tissue, and thrown out in a closed garbage pail in order to prevent the spread of the virus, according to the WHO. You should then immediately wash your hands with soap and water for at least 20 seconds."
Home made fabric masks should be laundered after each use with soap and warm water.