AAUW Medina Branch Scholarships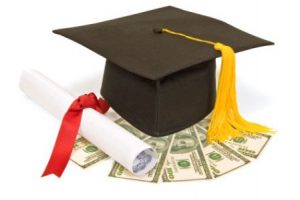 The Medina County Branch of the American Association of University Women sponsors general scholarships and a STEM scholarship to be given to a "non-traditional" woman undergraduate student who is attending an accredited college or university Applicants must be a resident of Medina County.
A "non-traditional" student is a woman twenty-three years or older who is returning to college to finish an undergraduate degree, or a woman who has delayed entering college for several years after completing high school or earning a GED.
Applications are available through The Akron Community Foundation at www.akroncf.org/ Students.
Our 2023 Scholarship Recipients
Sheri Valore and  Madelyn Howell  are the 2023 Medina AAUW scholarship recipients. Both women received $1,500 scholarships for STEM fields of study. Medina AAUW members celebrated their accomplishments at the 2023 Spring Banquet, held at Brown Derby Steakhouse.
Sheri is a freshman at  Cuyahoga Community College, studying accounting and business with plans to further her career in accounting. She currently works for a CPA firm and plans to become a licensed CPA.
Madelyn is a sophomore at Lorain Community College with plans to eventually complete her education in business and accounting at Hiram College. She is exploring a newfound passion for numbers with the goal of becoming a professional accountant.  Madelyn volunteers at Cups Cafe and is active at Northside Christian Medina.
Scholarship Committee Chair Carol Rommel managed the scholarship application and award process.
Congratulations to Sheri and Madelyn! And thanks to Carol for her hard work!
Sheri Valore (left) and Madelyn Howell.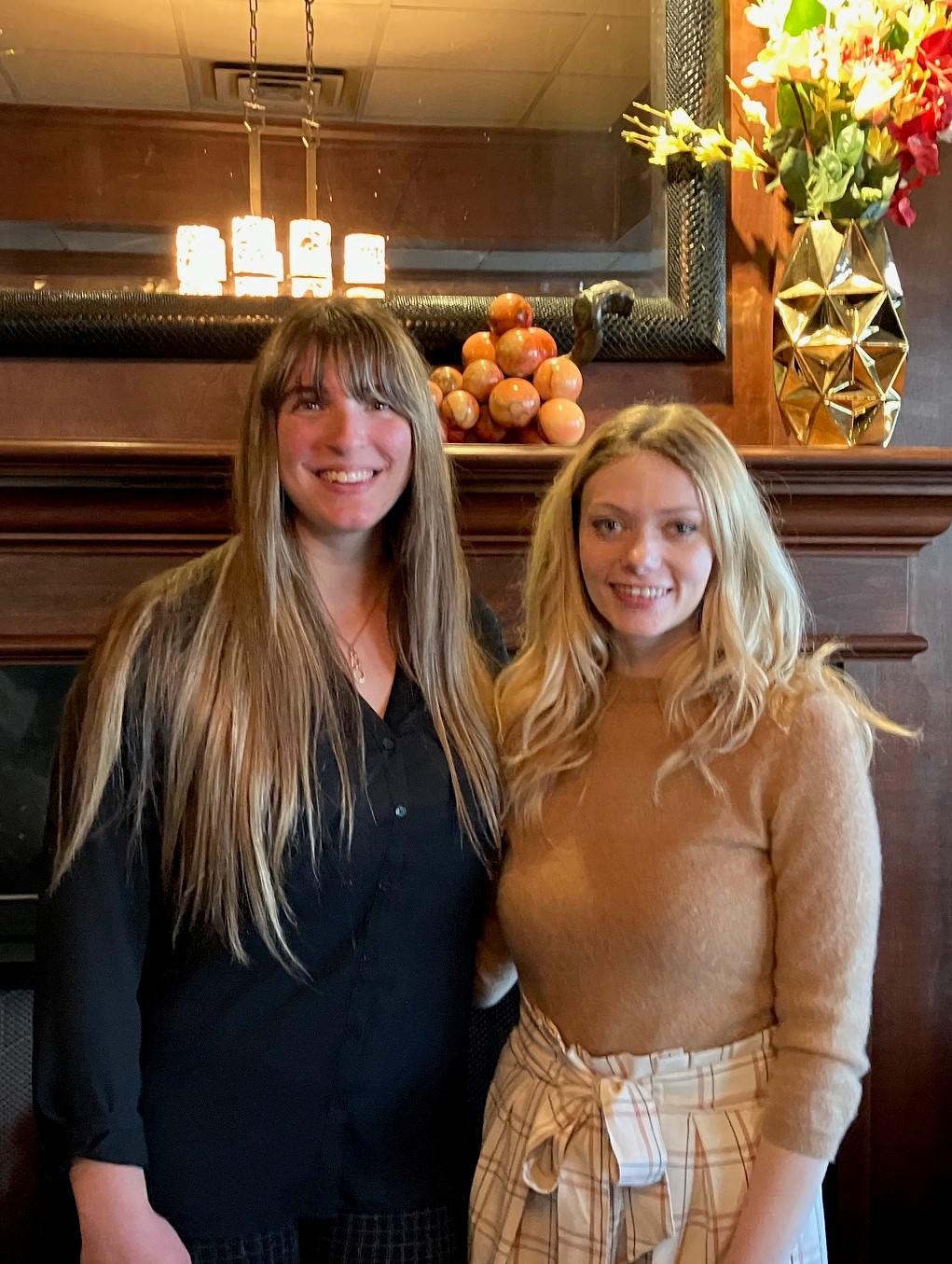 Our 2021-22 Scholarship Recipients
Mercy W Muchemi – $1500.00 – STEM- Mercy resides in Medina and has a two-year-old daughter. She works seven days a week and attends school full time. Mercy has attended For- tis University, but is transferring to the University of Texas, Arlington to complete her nursing degree.
Sarah Bullington – $1000.00 – Sarah is a sophomore in business management and is working with a transfer specialist to plan her long term goal of attending a 4 year school to major in the nonprofit field. Sarah is a hardworking artist, student, and community volunteer.
Jeanne Merchant – $1000.00 – Jeanne is a senior at Cleveland State majoring in Organizational Leadership. She is presently working with the Healthy Medina County program, a partnership supported by our own Recreation Center and the Cleveland Clinic Foundation. She is also interning providing wellness education for Leadership Medina County. Jeanne's application reveals her incredible passion for the health and wellness of her community.
Aneta Mullins – $1000.00 – Aneta lives in Medina and works as a police dispatcher for Oberlin. She is responsible for officer safety and training, but finds time to attend Cuyahoga Community College. She is President of the Medina County Women of the Military, an organization serving all branches of service. It is no surprise for Aneta to be majoring in Social Work with a specialization in Veteran Needs. We have hopes of meeting these incredible women at one of our future meetings.
---
BeWise STEM Camp Scholarships

We need a member to coordinate the BeWise Camp scholarship program. The board has voted to cancel participation in BeWise Camp in 2022 of uncertainty about how the program will be functioning due to Covid 19. Members interested in helping to coordinate our Be Wise Scholarship for next year are urged to contact President Kim Oliver.
---
Nontraditional Women Student's Scholarship
 THE 2020-2021 Scholarships Awarded
The Medina County Branch of the American Association of University Women awarded two $1,500 scholarships to "non-traditional" women undergraduate students attending an accredited college or university. To be eligible, applicants must be residents of Medina County and at least 25 years of age.
Aneta Mullins has been awarded our AAUW scholarship. Aneta attended Midview High School, received an Associates of Liberal Arts degree in 2006 from Lorain Community College, and is presently a junior at Cuyahoga Community College majoring in Psychology/Social Work.
I must share Aneta's work experience because our committee finds her to be an incredible recipient of our award. She was in the United States Army Reserves from 2000 to 2008, including a deployment to Iraq from 2003-2004. She has worked at the Oberlin Police Department since 2002 and remains with the department as a police dispatcher responsi- ble for officer safety as well as public safety. During the eighteen years serving the City of Oberlin, fifteen of those years have been as a training officer. She is the TAC Officer and on the Wellness Committee.
Aneta also finds time to be active in the community of Medina. She has been the President of the Medina County Women of the Military since 2012. This is a nonprofit woman's veteran group serving women in Medina County. The group has recently sponsored Oasis of Hope and Birth Care.
We hope to meet this mother of two girls in person in 2021. She plans to use her new degree to help Veterans returning to civilian life.
Mercy W Muchemi is our STEM Scholarship recipient. Mercy graduated from State House Girl's School in 2007. She went on to the United States International University-Africa and received her Bachelors in International Relations in 2012. Presently, Mercy is working on a degree in nursing at Fortis College.
Mercy's experiences have included working at the Ministry of Foreign Affairs in Kenya, for Americorps VIP, volunteering at Mama Fauzia Children's Orphanage, and now she is with Visiting Angels in Medina.
Mercy's resume is all about her passion for children and families.
From Mercy, "After I came from Africa, I became a health aide for several years. I then decided to change my career from diplomacy to nursing because I realized I was needed in that field. Throughout this past year, I have had a long journey of raising my one-year-old daughter, working seven days a week, and going to school full time. I believe better days are ahead, and nothing good comes easy."
Mercy's story is very compelling and we will meet with her in 2021.
A "non-traditional" student is a woman who is returning to college  to finish an undergraduate degree or a woman who has delayed entering college for several years after completing high school or earning a GED. For more information email Jill Morton, Scholarship Committee Chairperson.
Scholarships are administered through the Akron Community Fund. Donations to support our scholarship program can be made to the the Akron Community Foundation and selecting AAUW of Medina County Scholarship Fund.
Scholarships, 2019
This year's scholarship recipients were recognized at the May 2019 Annual Meeting. They will be receiving $1,500 each in their accounts for continuing their degree studies. Recipients are Ashley M. Powell and repeat winner Jeanne Merchant. Powell has junior status at Liberty University and is seeking a Bachelor of Business Administration in Healthcare Management. Merchant is also a junior; she is continuing to work on her Organizational Leadership degree at Cleveland State.