The American Association of University Women (AAUW) is a nationwide network of more than 170,000 members and supporters, 1,000 local branches, and 800 college/university institution partners. For over 130 years, AAUW members have examined and taken positions on the fundamental issues of the day — educational, social, economic, and political. Our commitment to our mission is reflected in all aspects of our work.
AAUW's Mission
AAUW advances gender equity for women and girls through research, education and advocacy.
Medina County Branch
The Medina Branch was founded in 1964 by a group of women dedicated to declaring their common interests in encouraging educational activities, cultural activities and personal growth. They were leaders in our community and instrumental in developing long-standing institutions in Medina County, including the Medina Arts Council, the Women of Distinction Awards, home tours, candidates' nights, a scholarship fund for non-traditional women students, an annual used book sale, and the Sister-to-Sister Conference for Girls. We proudly celebrated our 55th year at our annual meeting and dinner, June, 2019. Want to know more? Don't hesitate to contact us at our email, aauwmedinaoh@gmail.com. We would love to hear from you!
---
NEWS
New Medina Branch AAUW Fundraiser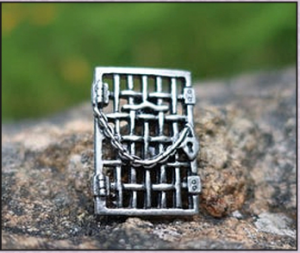 Proudly wear this Suffragette pin to honor all the women imprisoned for campaigning for women's rights and the passage of the 19th Amendment. Each pin is designed with meticulous attention to detail and cast in lead-free pewter by highly trained craftsmen. Let's commemorate the long and arduous work of those who fought so hard!
100 pins will arrive on August 11 for AAUW members to purchase and to sell. Orders can be placed with Carol Thombs, 330-421-1932, who will deliver pins to AAUW members. The pins will be priced at $15 each. Bill and Carol Thombs have made the initial purchase. For each pin sold, AAUW will reimburse $5.00 to Bill and Carol. For members who will be selling outside the branch, an additional cost to mail pins to purchasers may be added to the $15. All checks for pins should be made out to Medina Branch AAUW. By selling all 100 pins, Medina Branch AAUW will make $1,000.00.
These pins make great gifts and stocking stuffers. They recognize the brave fight Suffragettes conducted to give us the right to vote, and they add to our celebration of the 100th anniver- sary of the passage of the 19th Amendment. Thank you for your support!
A Bittersweet Goodbye
Members gathered at the end of July to say goodbye and best wishes to Pat Chaloupek. Pat will be moving in August to Colorado to be nearer to family.
Masked members enjoyed the rare opportunity to visit and catch up for a few minutes. Then, Pat addressed the group, updating them on her plans, and thanking them for the many years of friendship and enthusiasm for AAUW projects. Everyone took the chance to let Pat know how much she has meant to us. Over and over members expressed their appreciation of her leadership as President and various project chairs, her graciously given expertise and advice, talent with the written word, (we still need a
Newsletter Editor, folks!), and of course, her open and ready friendship.
Wishing you all the best, Pat and know you will be greatly missed
---
A Message from Alanna
Although it's been repeatedly said, these are strange times. The most unsettling issue may be the uncertainties in which our lives have become submerged. No one, not even the scientists, know enough about COVID-19: its long term effects, its resiliency, its life span, its mutation permeation, its victims., etc. All this uncertainty makes future plans nearly impossible.
Nonetheless, we do plan to have our annual picnic at the pavilion at Bunker Hill. We ask that you wear masks and we'll limit seating to eight to a table to social distance ourselves. People may feel more comfortable this year asking Bunker Hill to prepare a large salad, two side dishes, kabobs, and dessert rather than have a potluck picnic.
The pandemic is forcing us to become more technologically savvy. We must enter the 21st virtual-digital age whether we're ready or not. More and more virtual communication is taking place in the non-profit world as well as the for-profit business world for several reasons.
It saves time that would have been spent commuting.
The participants of a virtual meeting can be physically located anywhere they have WiFi access.
On-line meeting sites offer recording services of the meeting, if desired.
Space restrictions are less of a problem with advance planning. It is entirely possibly to have a zoom meeting with 2,000 people in attendance who submit questions to the speakers via a chat room.
If you are unfamiliar with online meeting services and are reluctant to use them, many groups such as AARP and others offer free webinars on how to Zoom.  All this is a rather wordy way of saying that our first few meetings will have to be via Zoom. Committees with 10 or fewer members can physically meet, if they so choose, as long as they wear masks and maintain appropriate social distancing, or they can choose to meet virtually.
AAUW has important work to do. Title IX is under attack. Pay equity is still a pipe dream unless we keep pushing and reach more women with our Start Smart/Work Smart programs. The importance of childcare issues have become more apparent as the country begins to slowly reopen. This year we will provide a program to emphasis the mission and goals set by National.
While continuing many traditional programs and activities, we are going to find a way back to AAUW's focus on women's empowerment and advancement "roots."
I am very excitedly looking forward to a productive and fulfilling year with a wonderful group of women.
I am always available to discuss your ideas and concerns.
Alanna Arnold
President, AAUW, Medina Branch
330-721-1510
Medina Branch Collects Honors at National and State Level
Medina County Branch earned a "star" for programming in the new national AAUW Five Star recognition program for 2019-2020. President Alanna Arnold received a letter from national CEO Kimberly Churches last month announcing the award.
"Highlighted in the report I submitted," Arnold noted, "were our entire range of activities from meetings to our co-sponsorship of the Black History Month program and Sister-to-Sister. Meeting topics that reflected AAUW mission and goals – 'Breaking the Glass Ceiling,' 'Women's Suffrage, a Celebration,' and 'YOU and the Environment' – helped get national attention."
"Thanks go to our programming vice president Jeri Penn and to her excellent planning committee, Kim Oliver and her team for our diversity efforts and the branch members who represent us on the Sister-to-Sister Planning Board, as well as the members who gave their support," she added.
In this year of uncertainty and isolation, it gives us something to "hang our hat on" and be proud.
In addition on the state level, we did it again! Medina County Branch members have reason to be proud as once again our branch took home honors at the AAUW Ohio annual meeting.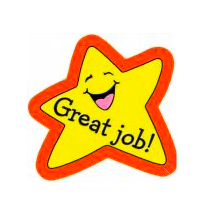 While sheltering in place rules were in effect in our state, delegates from 16 branches met online to carry on state business, elect state officers and be acknowledged for numerous awards.
Awards received by the Medina Branch this year were:
Best Website Feature Event: Sister- to-Sister; Mary Baker, website manager
Best Newsletter – large branch: (tie with Middletown Branch), Pat Chaloupek, editor
The Social Media Award: Best Facebook page. Pat Chaloupek, site manager
First place for "Diversity and Inclusion", Kim Oliver, chairperson
And the STARZ award for all-around efforts – we have won this every year since it was first given; submitted by President Alanna Arnold
Cindy Weisheit, one of the delegates, commented that because 66 people were registered, logging in on the "Zoom" meeting took a long time and the meeting lasted about two hours. Other delegates to the session were Alanna Arnold, Katherine Baker, Anne Gates and Jeri Penn.
Candidates for state office were introduced and elected at the meeting. They include: Mickey Radtkie, Toledo Branch, President; Chris Fowler and Marlene de la Cruz-Guzman, Athens, Co-Program Vice Presidents; Linda Lehman, Greater Cleveland Area, Membership Vice President; Naykishia D. Hand, Bowling Green, Fundraising Vice President; Debby Stein, Circleville, Secretary.
There was no candidate at the time for Finance Officer. A nominee has since emerged and will be voted on at an upcoming meeting of the joint Board of Directors, according to outgoing President Nancy Stellhorn.
A slideshow of projects and results of awards will be posted soon on the state website. Awards will be formally presented at the fall summit/convention scheduled for September 12.
 ______________________________________________________________________________________________
AAUW Ohio Convention 2020 Rescheduled…
          AAUW Ohio is watching developments of our current health crisis as we project when we might gather for a combined Convention 2020 and Fall Summit.  Assuming now that the bans on gathering will ease by fall, the Ohio Board has chosen a September date. Please save September 12, 2020 to plan to gather at the Quest Polaris Conference Center in Columbus.
          We have confirmed the new reservation date at the venue. Our speakers are willing to change their commitment to September 12. If you were sorry to miss our keynote, Lisa Maatz, you will have a chance to renew her acquaintance on September 12. Michelle Wilson and Dr. Cynthia Anderson have also assured availability on the new date.
          The board anticipates that the cost of the combined convention and summit will remain the same as convention alone. Those who have already registered for Convention 2020 may choose to leave their registration in anticipation of the fall event or they may email president.aauwoh@gmail.com by May 1 to request a refund.
Nancy Stellhorn
President, AAUW Ohio
Reprinted from an email sent to the Ohio AAUW membership, March 20, 2020. Be watching AAUW Ohio website for the latest information.
---
DIVERSITY
The Branch co-sponsored "Let's Talk: A Discussion on Systemic Racism" held online last month was deemed a success with around 80 persons participating in the hour-long facilitated conversations.
Spearheaded by a coalition of community leaders who are AAUW members – Pam Miller, (Medina Diversity Project), Colleen Rice (Leadership Medina County) and Kim Oliver (AAUW), the event was responding to the recent challenge of the Black Lives Matter movement.to increase awareness of racism that is both overt and underlying in our local society.
AAUW members assisted as facilitators and recorders during the session.
Miller said, "The discussion is likely the beginning of new efforts and continued conversation in our community to address systemic racism and its pervasive effects. We are putting together a report based on all the notes that were taken and will share that with you soon."
PROGRAMS
What will this year's branch programming look like?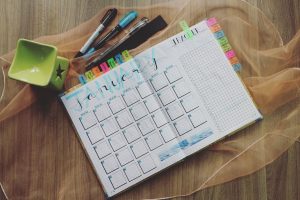 "There will be no August Picnic this year because of limitations set by the current status of the COVID-19 outbreak, " announced Susan Holbrook, vice-president for programming. 
"Regrettably, we are still not able to meet in large groups and share time together. At this time, I do not have a good answer about meetings for the rest of the year; if we decide to follow webcast programs, it will be difficult to set meetings for a regular date. Most programs are going to be TBA at this point. Nothing is published, no agreements with anyone have been made," she added. 
Holbrook is open to suggestions as to how to be creative with new types of programming and needs members who have ideas to join the Program Committee to help. Contact her at sholb2698@aol.com.
ENVIRONMENTAL INTEREST GROUP 
Meanwhile, a new Environmental Interest Group is forming. The first meeting will be held Monday, August 24 at 1 pm online via Zoom.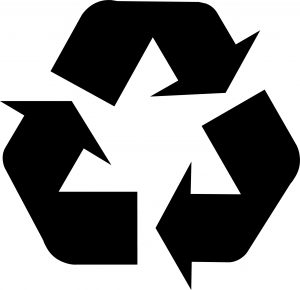 This will be an organizational meeting to consider areas of concern and how we will function. According to group chair Carol Thombs, there are options for examining specific areas such as recycling, or the environment in general and to do individual or team research. 
Those persons who would like to learn more and have a positive impact on the environment may join in by notifying Thombs by email or texting 330.421.1932. 
Special June Meeting: Basics of Investing, June, 25 at 7 pm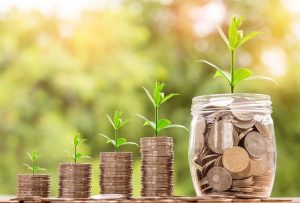 There will be a virtual meeting on Thursday, June 25, 2020, at 7:00 p.m. The Zoom meeting will be hosted by our speaker Sue Kozak who will discuss "The Basics of Investing."  Sue's office Edward Jones will send an email invitation to Medina AAUW members before June 25th. We will try to introduce and install our new officers and hold a very short business meeting.  We hope to see everyone there.
PUBLIC POLICY
AAUW's policy work connects and rallies advocates at the local, state, national, and global levels

to empower women and girls. Locally AAUW uses grassroots efforts to push forward policies that break through educational and economic barriers for women. Learn more about the Start Smart/Work Smart initiative and other issues on our Public Policy page.
Closing the Pay Gap with AAUW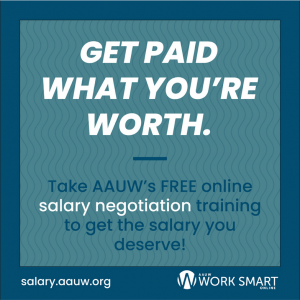 At the current rate, the gender pay gap will not close until 2106. In 2018, AAUW announced a bold pledge to train 10 million women in salary negotiation by 2022. We will not wait for policies and employer culture alone to determine when we reach parity. We are working to empower women nation-wide with skills to effectively negotiate their salary and benefits and become agents of change in their communities. Learn more here. 
Medina County Branch AAUW  is joining the fight and you are invited! In partnership with the Medina County University Center (branch of the University of Akron),  we are sponsoring "Work Smart," a free, online training designed to empower women with the skills and confidence to negotiate for themselves the salary and professional advancement they have earned in the workplace.
Due to the current health crisis, the planned March workshop has been postponed to the fall. Be watching for more information.
POSTPONED – Please be watching for a rescheduled session.
---
Don't wait for a new job or a performance review to learn to advocate for yourself at work. Sign up for AAUW Work Smart Online and join the fight to eliminate the gender pay gap!
---
MEMBERSHIP



by Anne Gates and Kathy Kraus, Co-vice Presidents for Membership
Thank you to all of you who have renewed your AAUW Membership for 2020-2021! Although we remain socially distanced for the foreseeable future, we can stay close in spirit as we renew our commitment to the mission and goals of AAUW.
As we look ahead to the coming year, we are reminded of our common focus:
Economic Security: On average, women currently are paid 82 cents for every dollar paid to men. At the current rate of progress, the pay gap will not close until 2093!
Education: Although 60% of college graduates are women, barriers and biases persist.
Advocacy: Local, state, and federal policies and legislation that promote women's success are essential to achieving the goals of ending discrimination and ensuring equity.
These priorities provide a broad canvas on which our local branch can make its significant mark!  July's "Let's Talk: A Discussion on Systemic Racism" is an excellent example of how we can collaborate with community partners to achieve our collective goals. What other ideas can we generate for the months ahead?
There is much to be done! If you have not yet renewed your membership for the coming year, please do so as soon as possible; our fiscal year began July 1. The 2020-2021 dues are $76  ($59 national; $11 state; $6 branch), of which $56 is deductible as a charitable contribution.
You may renew in one of two ways:
1.      Write a check to Medina County Branch AAUW and send it to Pieri Levandofsky, Treasurer, at 251 Jasper Lane, Medina, OH  44256; or
2.      Log in with your ID online at aauw.org/membership/ and pay by credit card.
Finally, the Membership and Program Directory is in process. Please check your information and contact Anne Gates with any updates. The current Directory may be accessed online at medinacounty-oh.aauw.net/; go to the Membership tab on the top right of the page and enter the password: gazebo.
Please contact either one of us with questions regarding your membership. We look forward to your participation in another outstanding year of programming, advocacy, and service in support of women and girls!
---
CULTURAL INTEREST
— Stay-at-Home Style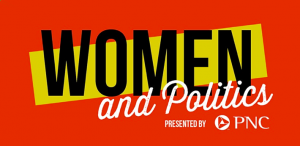 Western Reserve Historical Society (WRHS) is proud to once again be a part of Common Ground, the Cleveland Foundation's community-wide initiative to inspire connection, build community, and create positive change. This year, we will present a virtual program centered around our new digital exhibit, Women & Politics | Empowered to Fight, Empowered to Lead presented by PNC. Participants will first learn about the historic struggle for voting rights and then discuss the issues faced by voters today.
Be among the first to experience the brand-new virtual version of Women and Politics, as our experts guide you through the story of women's empowerment, from the early days of the suffragist movement to the election of northern Ohio women to positions of power on the local, state and national levels. After a brief introduction, participants will be split into one of three groups, where you will dive deeper into the virtual exhibit to answer a thought-provoking discussion question with your group. Finally, you will come back together to share what you have learned and explore the resources available to those wishing to make change within their community.
Registration is free but required. To register, CLICK HERE. This event will be held through the Zoom platform. When you register, we will email you a link that will allow you to join, as well as all necessary login information and instructions.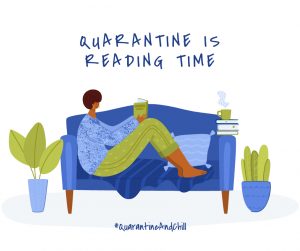 In the current healthcare crisis, how is a woman with an inquiring mind to keep herself intellectually occupied? Here are few suggestions, and if you find other great ideas, please email them to AAUWMedinaOH@gmail.com and we will add them to our list.
From member, Carol Thombs, here are some tips and a list of local stores offering Home delivery
Books
Medina County District Library – https://www.mcdl.info/emedia – To learn about how to download and read books, audio books, and magazines, and to watch streaming video. Reopened
Cuyahoga County Public Library – https://www.cuyahogalibrary.org – To learn about how to download and read books, audio books, and magazines, and to watch streaming video. Reopening July 6
Project Gutenberg – http://www.gutenberg.org – Project Gutenberg is a library of over 60,000 free eBooks. Choose among free epub and Kindle eBooks, download them or read them online. You will find the world's great literature here, with focus on older works for which U.S. copyright has expired.
Music and Theatre
Great Lakes Theatre @ Home, https://www.greatlakestheater.org/tickets/glt-at-home We can't wait to get back together at the Hanna Theatre when it is safe to do so. Until then, we're providing some content we can share at home to get you through this time apart.
Metropolitan Opera – https://www.metopera.org/user-information/nightly-met-opera-streams/ – The Met hopes to brighten the lives of our audience members even while our stage is dark. Each day, a different encore presentation from the company's Live in HD series is being made available for free streaming on the Met website, with each performance available for a period of 23 hours, from 7:30 p.m. EDT until 6:30 p.m. the following day.
Classical MPR – https://www.classicalmpr.org/story/2020/03/16/free-online-classical-concerts – With many arts organizations and concert halls closing their doors due to concerns from the coronavirus, there has been a surge in performances offered for free online during the closures. Here is our updated list of great performances and concert libraries that you can enjoy from home.
Classical FM – https://www.classicfm.com/music-news/live-streamed-classical-music-concerts-coronavirus/  – An updating list of all the major classical concerts and events being streamed live, in the wake of coronavirus measures being taken globally.
Jazz.org – https://www.jazz.org/blog/coronavirus-jazz-livestreams/ – While the coronavirus shutdown has shuttered many of the world's musical venues, musicians are responding by webcasting their performances so we can all experience the joy of spontaneous, live jazz.
Art & Museums
Cleveland Museum of Art – https://www.clevelandart.org/visit-plan Reopens June 30.
Western Reserve Historical Society – https://www.wrhs.org/plan-your-visit/ Reopens in July.
Cleveland Museum of Natural History – https://www.cmnh.org/visit/welcome-back-protocols, Reopens, July 1
MCN – http://mcn.edu/a-guide-to-virtual-museum-resources/ – The Ultimate Guide to Virtual Museum Resources, E-Learning, and Online Collections
Lifelong Learning
MedinaCounty District Library – https://www.mcdl.info/research – Includes databases that can be accessed for free using your library card. Some options include: Learning Express Library, (career related ), Mango and Transparent Languages, (language learning), Lynda, (technology and career), Novelist, (readers advisory).
Coursera – https://www.coursera.org – Offers free and paid online courses from 190+ leading universities and companies.
TED – https://www.ted.com/talks – Not courses, but always interesting, thought provoking talks on a variety of topics.
Exercise
Gaiam: Flow Yoga for Beginners
Gaiam is a well-respected and popular yoga company with a wide variety of instructional videos. This one takes users through the popular flow yoga, also known as vinyasa yoga
Pilates Essentials
Certified Pilates instructor Lindsey Jackson takes viewers through an hour-long class designed for both beginners and those with pilates experience. For each move, there are variations depending on comfort level.
Yoga with Adriene
For a low-key yoga practice? Try Yoga with Adriene, www.youtube.com/user/yogawithadriene
Stretching – Check out Doctor Jo, a licensed Physical Therapist and Doctor of Physical Therapy. I try to provide the best physical therapy videos and demos of stretches & exercises for common injuries and syndromes. https://www.youtube.com/user/AskDoctorJo/videos
How about walking? Try walking in a new park! https://www.medinacountyparks.com/index.php/parks/medina-county-parks-map
---
SCHOLARSHIPS
Congratulations to our newest scholarship recipients!
Two Brunswick, OH middle school students have been named recipients of our 2020 Camperships. They look forward to experiencing Camp BeWise and learning more about science and technology. Congratulations, ladies!
Unfortunately, due to the current health crisis, the BeWise Camp is being cancelled for this year. We are disappointed, but feel certain that our scholars will continue to pursue their interests in Science, Math, Engineering and Technology in the future.
Nontraditional Women's Student Scholarships
The Medina County Branch of the American Association of University Women will be awarding two $1,500 scholarships to "non-traditional" women undergraduate students who are attending an accredited college or university. Applicants must be residents of Medina County and at least 25 years of age. Previous winners are eligible.
A "non-traditional" student is a woman who is returning to college  to finish an undergraduate degree or a woman who has delayed entering college for several years after completing high school or earning a GED. For more information, go to our Scholarship page.
21st Annual Sister to Sister Conference, March 8, 2020
One of the last events in early March before the
COVID-19 outbreak redirected our lives, Medina's 21st Sister-to-Sister Girls Conference, was a resounding success for its 42 enrollees, 14 student leaders and over a dozen adult participants.
The theme of "Be the TRUE You," was one that has been reiterated a number of times, but this year had a fresh appeal. Keynote presenter Stefanie Robinson brought her message to the girls: "You do not have to be what people expect of you, but be true to yourself and what you are capable of." As a person who suffered from low self esteem early on, Robinson went through stages of bulimia, addiction to meds and drugs and was on the verge of self-destructing before she managed to find the strength to accept help and turn her life around. Today, she works with self-help organizations, bolsters courage among young people as well as adults who suffer from issues of dependencies and gets out on the road to speak her message to as many people as will listen. She is executive director of Hope Recovery Community and works with OhioGuidestone.
Girls from the Junior Leadership Medina organization took on our conference as a group project this year. Many thanks to Carrie Park, Director, her young ladies who added their youthful enthusiasm and leadership to the event and the other teens who helped.
Attendees representing 15 schools as well as homeschooled students participated this year. We thank our special greeter — and his handler — from Bright and Beautiful Therapy Dogs for coming to welcome our attendees. A big round of applause goes to our host, Medina Hospital, a Cleveland Clinic Hospital, who has solidly supported this project since year one.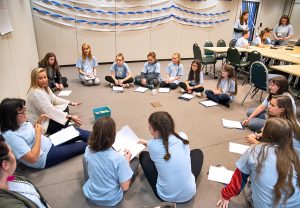 AAUW Medina Branch was the initiator of the event as we created a safe setting for young women to come together to meet girls from other schools, learn what it takes to become more self- confident and have fun while learning leadership and social skills. AAUW team members who were part of the project this year are Alanna Arnold, Pieri Levandofsky and Pat Chaloupek.
---
Previous 2019 – 2020 Programming
February Meeting – 18th Black History Month Program Salute to Veterans: The Fight for Freedom
"This year's event acknowledged and saluted the Black Veterans of the United States of America Armed Forces who fought and continue to fight for all of our freedom even when they had or have none of their own," announced Kim Oliver, Medina Branch Diversity Chair. The program was highlighted in a recent edition of The Medina Gazette.
The Black History Month program, which has become a tradition in our community, was held Thurs., February 20, at the Second Baptist Church, 451 Bronson St., Medina. Co-sponsors with AAUW were the Second Baptist Church and Fellowship Baptist Church.
From Civil War regiments to Tuskegee Airmen and in present day military incursions, black soldiers have distinguished themselves with valor; they were celebrated in song, poetry and historical readings.
The Claggett Middle School Choir, the Medina Community Choir, and Local VFW #5137 also participated in the program. A "pick-up" community choir sang that evening, having come to the church an hour before the program for practice. AAUW members brought plated snacks and dessert items to the Fellowship Hall for serving following the program.
Oliver chaired the program with assistance from branch members Kathy Kraus and Alanna Arnold, and Pastors John and Senesa Peterson of Fellowship Baptist Church and Arthur Ruffin, of Second Baptist Church.
Also, our thanks to The Foundry (formerly High Voltage Indoor Carting) for allowing us to use their parking lot for overflow parking.
January Meeting – Members Learn Recycling, Reusing and Conserving
With guidance from branch member Carol Thombs, a dedicated environmentalist and former science teacher, thirty of our members learned to discern what materials can be recycled, what can be reused, what is safe for the environment and what products should be avoided.
The program, held January 23 at the home of Cheri Ingraham,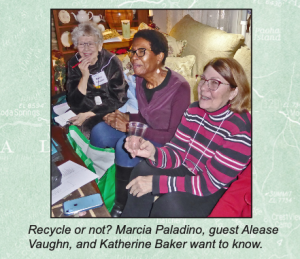 was a "hands-on" learning experience for all. Thombs assigned people to groups, and armed them with a bag (reusable) with various kinds of trash items from "paper" plates to wrapping paper. and take-home containers. They were to decide how these products would be classified and record data on their whiteboard. They considered paper with/without coatings, stamped recycle markings on the bottom of the product, shape and condition.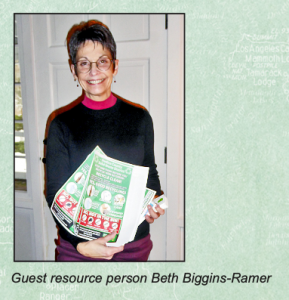 On hand to answer questions on what is being recycled locally was Beth Biggins-Ramer, Solid Waste Coordinator at Medina County Solid Waste District. "Recycled items are commodities, and as such are bought and sold so they need to conform to certain standards," she stated.
Thanks to Carol Thombs for preparing the program, Beth Biggins-Ramer, Solid Waste Coordinator, Cheri Ingraham for hosting in her lovely home (she used regular plates and table service and cloth napkins) and to the members who provided snacks/ treats with no single-use plastics.
DECEMBER MEETING- AAUW Medina Branch December Diversity Dinner
Thank you to everyone who generously gave money or gift cards to The Children's Center last month. The final total, $530, helped provide Christmas presents for children served by the Center during the holiday. Our members really came through again!
Guest presenters with the International Student Exchange program – Garance Deret, from France, and Pareeda (Beam) Techawongprasert, from Thailand—were welcomed at the branch Diversity Dinner, held Dec. 10 at the lovely holiday decorated home of President Alanna Arnold.
Deret, enrolled as a senior at Medina High School, is from Joinville de Pont, France,
a commune in the SE suburb of Paris. She has a special interest in graphic art and has taken Advanced Drawing and 3-D Art and Design as courses this year. Outside of school, she was enrolled in ballet at Medina Centre for Dance Art and was preparing for an upcoming recital. She has four siblings and has been studying English since grammar school, with the hopes of teaching English. Duret is staying with Kate Owen and family on East Washington St. in Medina.
From a city with a metro area population of over 14 million persons, Pareeda (Beam) Techa- wongprasert calls Bankok, Thailand home. Beam, as she likes to be called, is being hosted by the Lorton Family and is a senior attending Wadsworth High School. Her favorite subjects are math and science and she is considering a career in engineering. She, too, is interested in dance, and has had training in traditional Thai dances.
She commented about her new "American look" –blonde hair, which she has been trying out, and which her parents would be surprised at. "Our schools are more strict back home; kids wear uni- forms and cannot change their hair color."
American kids more dependent on using cell phones, the girls stated, saying that in their home schools, electronic use was more regulated. Both young women are finding Americans friendly and hospitable and have enjoyed being a part of the international experience. They were looking forward to school vacation and getting to participate in more activities, including some opportunities to travel out- side the area.
The ISE has been bringing together ex- change students and volunteer host families for nearly 40 years. Students arrive in August for the 10-month program and stay through the school year, Hamilton has been with ISE since 2007 and currently has 12 exchange students that she is responsible for in Medina and Summit County.
The branch thanks Alanna and Jack Arnold for generously opening their home for the dinner meeting and Jill Heck and her assistants for setup and prep work: Mary Lou Euse, Donna Hamilton, Jill Morton, Jeri Penn, Judy Smith and the Arnolds. Moravian Star table favors were made by Euse.
NOVEMBER MEETING
No Meeting. Enjoy your Thanksgiving holiday with family and friends.
OCTOBER MEETING
Celebrate the Centennial of Women's Right to Vote.
During 2019 and 2020, Americans will celebrate the 100thanniversary of the ratification of the 19thAmendment which legalized women's right to vote. The AAUW Medina Branch is celebrated this occasion by holding a special local event.
AAUW member & re-enactor, Kathy Krause, portrayed Victoria Woodhull, a leader of the suffrage movement. Ms Woodhull was the first woman to start a weekly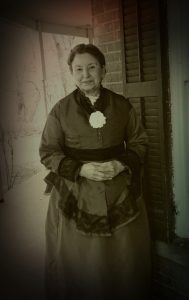 newspaper and the first woman to own a brokerage firm on Wall Street, but Woodhull is best known for being the first woman candidate for President of the United States.
Kathy was joined by AAUW member, Annette Barzal, and members of the Sharon Center Historical Society portraying  suffragettes, campaigning for equal rights for women.
Luncheon, for members only, began at 12:00 p.m. The program followed the luncheon at 1:00 p.m. and was free and is open to the public.
SEPTEMBER MEETING
"Breaking the Glass Ceiling", a panel discussion featuring five women in positions of prominence in business and non-profit organizations kicked off the programming for the chapter for this year,  Thursday, September 26 at the Medina Library.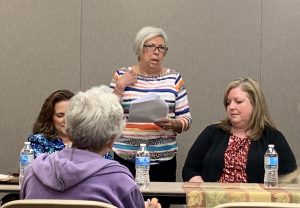 The program offered insights into how these women rose to their current positions, their thoughts on how to be successful in engaging men and women to find solutions and meet goals, and their views on trends regarding female leadership in Medina County. 
AUGUST MEETING
We kicked off our year with a lovely picnic held at the Pavilion at Bunker Hill. While enjoying the great food, this year's BeWISE campers, Adrienne Raglow and Sarah Keller, and family members were our special guests, describing

their experiences at the week-long STEM camp held at Kenyon College in June. BeWISE camp was started in 1989 by members of the board of directors of AAUW Ohio to encourage girls' interest in science, technology, engineering and math, and was one of the first of its kind in the country.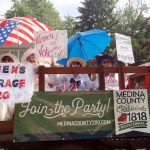 JULY 4TH – AAUW branch members dressed as "Suffragettes" for the Medina City Annual Parade. We rode in an antique truck from the Historical Society waving banners.  At right, photo from last year's parade.
JULY 28 – (SUNDAY) – Annual Nate Vermote Run to Freedom, on Medina Square. Both 5-K run and 1-mile walk; start time 9 am. Benefits Medina County Coalition Against Human Trafficking.
---
The branch offers opportunities to come together monthly to experience programs on topics of interest from NASA space shuttle projects to storytelling, human trafficking awareness to following a student as she re-traced the original "Freedom Ride" of 1961 through the south.  We have active interest groups that discuss pertinent books, visit area museums, exhibits and attractions, and screen current films.
Browse our site and find out how you can be a part of our active organization!
Medina County Branch has a Facebook Page….visit us at http://www.facebook.com/MedinaAAUW to see what people are interested in. Share your thoughts and LIKE us!