Programming for the 2018-2019 Year
Co-Vice Presidents for Programming Donna Hamilton Lee Nichols and their committee have organized this year's events. TBA.
Upcoming meetings/ programs:
Thurs., September 27, 7 pm.  Join us to learn about how AAUW's national outreach programs, START SMART and WORK SMART,  are improving women's lifetime economic earnings potential. Meet at the University of Akron's Medina County University Center, 6300 Technology Lane, for an information session and discussion. 
Earlier meetings:
Members enjoyed an end-of-summer picnic at the pavilion at Bunker Hill Golf Course. Highlights of the evening included hearing from our BeWISE Campers.
Last year's programs:
Members and guests celebrated our year's activities, recognition of the 2018 Non-Traditional Scholarship Winners and elected officers. Beverly Jones, Master Gardener Volunteer from the OSU Extension Office presented on "Gardening like Monet."
"Testing Orion: The World's Next Crewed Vehicle" was presented by Cloverleaf alumna and NASA Senior Project Manager, Nicole Smith on March 22. She discussed the Orion spacecraft — NASA's new interplanetary spaceship that will launch atop the world's most powerful rocket to take astronauts on a journey of exploration throughout our solar system. The Space Launch System rocket with Orion is targeted to launch from Kennedy Space Center in late 2019.
AAUW advocates for STEM education. On the national, state and local scene, we are leveling the playing field for girls and women in science, technology, engineering, and mathematics.
About 300 enthusiastic persons of all ages filled the Second Baptist Church on February 22 when we  "Celebrated Unity in Our Community," AAUW Medina Branch's 16th annual collaboration with members of the church for Black History Month.
An impromptu Diversity Choir formed for the evening from interested participants who came about an hour ahead of the program for a brief rehearsal. Vocal music, drumming, artwork, traditional African dress and short remembrances from several spokespersons from the community added to the celebratory spirit. Refreshments were served in the community room after the program.
Thanks go to AAUW Branch President Kathy Kraus and Vice President Donna Hamilton, Second Baptist Pastor Arthur Ruffin, Fellowship Baptist Church, Claggett Middle School, Garfield Elementary School, Sharon Elementary School, Medina Mayor Dennis Hanwell, Medina Chief of Police Ed Kinney and others for their help in planning this year's program.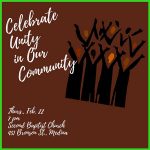 ---
Medina County Branch hosted a program on January 25, "Ohio Tales of the Titanic," featuring author Mary Ann Whitley, co-author of a book by the same name. She highlighted NE Ohio connections to the passengers of the ill-fated ship as well as their links to area residents. A tea table, resplendent with a silver tea service and sweet samplings of tea-time treats that could have been served on the ship was set up by branch committee persons. Annette Miller, our "resident" antique collector and expert on jewelry and accessories of the early 20th Century, brought a display for visitors to enjoy. About 100 persons attended to fill the meeting rooms at the Medina Library.
September 28
Julia Shearson, Executive Director of the Cleveland Chapter of the Council on American-Islamic Relations (CAIR), presented on "Today's Muslim Women: Being Muslim in America" at the September branch meeting.
The meeting, with a catered dinner from Miss Molly's Tea Room, was held at the A.I. Root Company Community Room  with 34 persons attending the dinner and another 20+ arriving for the program which followed.
Shearson has served for 14 years as CAIR's Executive Director and focused on civil rights advocacy, educational outreach, and media and public relations. Her goal is to help dispel stereotypes of Islam and Muslims and to bring together people of all faiths to work for the common good. She holds masters degrees in linguistics from Ohio University and in Middle East studies from Harvard University, and a bachelor's degree in East Asian languages and cultures from Columbia University.
Assisting Shearson with the final part of her presentation and the question & answer session was Dr. Najia Usman, who has her endodontic practice in Medina.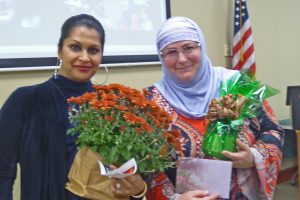 While the two women presented contrasts in appearance and family background, they were sincere in their beliefs and contributed to our understanding of a segment of our population that is becoming a larger part of the American culture.
October 26
"Deeper in Debt: Men, Women and Student Loans"
Download the 2017 AAUW Research Report, Deeper in Debt: Women and Student Loans.
Our panelists:    Aaron Collier-Calafato, monologist, writer, podcast host, and spokesperson/ public relations director for University Circle Methodist Church. Leah Sakacs, member of the Youngstown Branch AAUW and Younger Women's Task Force, a national director of AAUW, and volunteer Services Coordinator AmeriCorps, Habitat for Humanity/ Mahoning Valley. Barbara Taylor, retired elementary and gifted teacher at Cloverleaf Schools. As parents of twin sons who have recently graduated from college with large student debts, Taylor and her husband–also a retired educator–are now working several part-time jobs to help pay off loans. Paula Maggio, AAUW Medina Branch Co-Vice President for Programming, served as moderator. Maggio is Newsletter Editor and Communications Chair for AAUW Ohio, a writer and journalist who has taught women's studies at the University of Akron and Kent State University.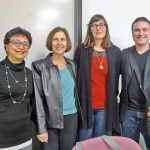 December 7
Diversity potluck dinner at the home of member Jill Heck. Members brought a dish to share. Guest for the evening was a student from Japan studying at the College of Wooster who discussed her transition to U.S. culture.
---
---
HIGHLIGHTS OF PROGRAMMING, 2016-2017
In September, Joann King, local historian and author, discussed her latest publication, Medina County Coming of Age: 1810-1900, with a focus on notable women throughout the era.
October: Info session and panel discussion on what our local schools are doing to enforce Title IX.  (See summary below.) 
November 10, 2016, : AGENT OF CHANGE AWARDS BREAKFAST, at Williams on the Lake. (see tab for Agent of Change.)
December: ANNUAL DIVERSITY DINNER (Carry-in) at the home of member Jill Heck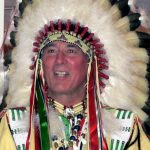 Program: John Burke, Medina County Treasurer and historian.
January, 2017: OUR ANTIQUES ROAD SHOW.
February: BLACK HISTORY MONTH PROGRAM, in conjunction with Second Baptist Church.
March: OUR WEDDING DRESSES THROUGH HISTORY.
April 26-29: ANNUAL USED BOOK SALE. All members.
May 18, : ANNUAL DINNER MEETING, Officers and Committee chairs reported on events of the past year; officers were elected; annual Non-traditional Women Students Scholarships were awarded; program – "Children as Songwriters" with Thomas Sigel.
Summary of Title IX Panel Discussion and Program, October, 2016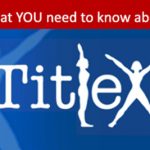 Three educators in varied levels of leadership in Medina County schools offered a candid appraisal of Title IX for members and guests attending the October 27 general meeting at Medina Library.
Under the guidance of moderator and organizer Paula Maggio, Co-vice President for Programming, Dr. Andrew Hill, Wadsworth City Schools Superintendent, Jeff Harrison, Medina High School Principal, and Jessica Toocheck, girls head softball coach and teacher at M.H. S., presented an enlightening panel discussion.
Hill, in his third year as superintendent, is capping his career in education as an elementary school teacher, middle school principal and school district superintendent. He earned a BS and M. Ed from the University of Toledo and his doctorate from Seton Hall University. He and his wife Dawn, also a teacher, live in Wadsworth.
With eight years at Medina H.S., Harrison served as Athletic Director and now Principal. He also held various positions within the Cuyahoga Falls City School District. He holds an undergraduate degree from the University of Akron and a Masters from Kent State. He resides in Montville Township with his wife Pamela and sons Ty and Ryan who attend Medina City Schools.
Toocheck played softball at MHS, went on to become Mid-American Conference Player of the Year at Kent State, spent two years playing professionally with the Akron Racers and then returned to MHS as assistant coach. Named head softball coach in 2001, she has taken the team to the Division I State Tournament. She was inducted into the Kent State Varsity "K" Hall of Fame earlier this year.
Maggio: What do you see as the benefits of Title IX–for both girls and boys?
Harrison: It brings equity to the forefront both in and out of the classroom, it has provided a new focus as far as facilities and numbers of teams, and it has influenced our hiring practices.
Hill: It's been positive. It creates a means by which individuals can file complaints and provides a non-retaliation clause for people who do so.
Maggio: Does your school conduct a Title IX compliance review?
Harrison: There is an audit of the Athletic Department whenever a new sport is added. Medina has 22 varsity sports and we keep equal access across the board.
Maggio: What do you think is the biggest issue preventing the full implementation of Title IX in our schools today?
Toocheck: We need to push the bar higher and to have the boys rally around the girls to show support for their programs so that both can succeed. We can have more interaction and partnering.
Hill: The challenge is that we must provide a safe, secure environment for ALL students, regardless of gender. With this issue, there are many attitudinal problems to deal with. We need to keep a good balance for male and female students and teach acceptance to views that may not be so popular. It is a continual, evolving process..
—–from Medina Branch Newsletter, Nov.-Dec. 201
---
---
PROGRAMS 2015-2016
AUGUST: Membership Picnic, Krabill Shelter, Medina County District Parks
SEPTEMBER: Wine and Cheese "Meet and Greet"; special visitor Nicole Ward, member of the Cleveland Branch AAUW and AAUW-Ohio College/University Chair.
OCTOBER: AAUW community partnerships: representatives from the Children's Center, Coalition Against Human Trafficking and the Battered Women's Shelter highlighted their missions and AAUW involvement.
DECEMBER: Annual Diversity Carry-in Dinner. Members of the Medina Diversity Project joined us for dinner and discussed the progress of this community based group since its inception at last year's Black History Month's "Community Conversation."
FEBRUARY: Black History Month program in cooperation with Second Baptist Church. Margaret Mitchel, President and CEO of YWCA of Greater Cleveland led a discussion on "It's Time to Talk", a follow up to last year's session "Does Race Matter?"
MARCH: Where is AAUW going with STEM programming? Karen Sands on the latest AAUW reports and an overview of the upcoming Tech Savvy program.
MAY: Tameka Taylor, President and Owner of Compass Consulting Services on "Can Women Really Have It All"?
PROGRAMS: 2014-2015
APRIL: BOOK SALE
MAY 21: ANNUAL MEETING AND DINNER – new officers were elected; scholarship winners announced and welcomed. Held at Williams on the Lake.
SEPTEMBER 28:  the 50th Anniversary Luncheon and Celebration, at the Blair Center, Westfield Center.  See 50th Anniversary.
OCTOBER 23:  Sister Ann Victory of the Coalition to End Human Trafficking led this info session.
DECEMBER 4: Annual Carry-in Diversity Dinner. Program: Kathy Kraus as Jeannette Jenkins, member of the Women's Airforce Service Pilots (WASP).
JANUARY 27; Arts & Excursions presented an afternoon tea, at the home of Ann Thomson, in honour of the fifth season of the popular PBS television series, Downton Abbey.
FEBRUARY 12: BLACK HISTORY MONTH PROGRAM
• The American Association of University Women (AAUW), Medina County Branch, and Second Baptist Church of Medina held their 13th Annual Black History Month Program on February 12. Following up on the many questions raised by events in Ferguson, Cleveland, and New York, this year's program featured a panel discussion titled "A Community Conversation: Does Race Matter?" Moderated by retired Judge James Kimbler, the panel included Medina Mayor and Safety Director Dennis Hanwell; Medina Schools' Superintendent David Knight; Medina High School students Michaela Lyons and Delontaye Morrow, and Medina High School teacher David Johnson.


About 75 people listened to the panel discuss their thoughts on race relations in Medina County, then asked questions and added personal experiences. The interchange among panel members and attendees was respectful and honest. The overall assessment seemed to be that Medina gets high marks for its openness and inclusivity as far as race is concerned; it appeared that there was more separation based on socioeconomic status.
At the end of the program, a number of persons expressed interest in continuing the dialogue. Branch member Pamela Miller and the Rev. Cornell Carter agreed to coordinate further sessions for anyone in the community who wished to participate. Out of the follow-up meetings, a community group was formed: The Medina Diversity Project.
MARCH 26: BEING "TECH SAVVY"  Project Chair Karen Sands enlightened us about the upcoming Tech Savvy program, the one-day STEM workshop for middle-school aged girls that was to be held  April 25 on the campus of Stark Technical College.  She also reported the latest data from the newly-released AAUW study: "Solving the Equation: The Variables for Women's Success in Engineering and Computing."
---
Programs: 2013-2014
January Membership Meeting

Members turned Ann Thomson's family room into a video screening room as we watched a  presentation of last year's PBS Special "Makers: Women Who Make America, Part 1." This segment focused on the 50's and 60's with major events and commentaries by women who have had an impact on women's rights. We learned about Gloria Steinem, MS Magazine, the National Organization for Women and the Women's Liberation Movement.
December Membership Meeting:
Nearly 30 branch members and guests gathered at the Homerville country home of Marilyn Sigel on December 5 for the annual Diversity Dinner. The carry-in dinner, featured harvest foods and Native American inspired dishes. Following the dinner, Terry Weaver, A.I. Root Middle School history teacher and member of the Lakota Nation, presented insight into her heritage.
November Membership Meeting
Our program featured Colleen Rice,  Executive Director of Leadership Medina County, with a discussion of the program and its current projects and goals.